Frosty and Friend's Mission
Our mission statement is to provide stable, nurturing, permanent sanctuary to exotic birds that can no longer stay in their present environment. A continual goal is to educate the public on the proper care of the birds as well as educating them of their natural habitat. We will never breed, sell or trade the birds.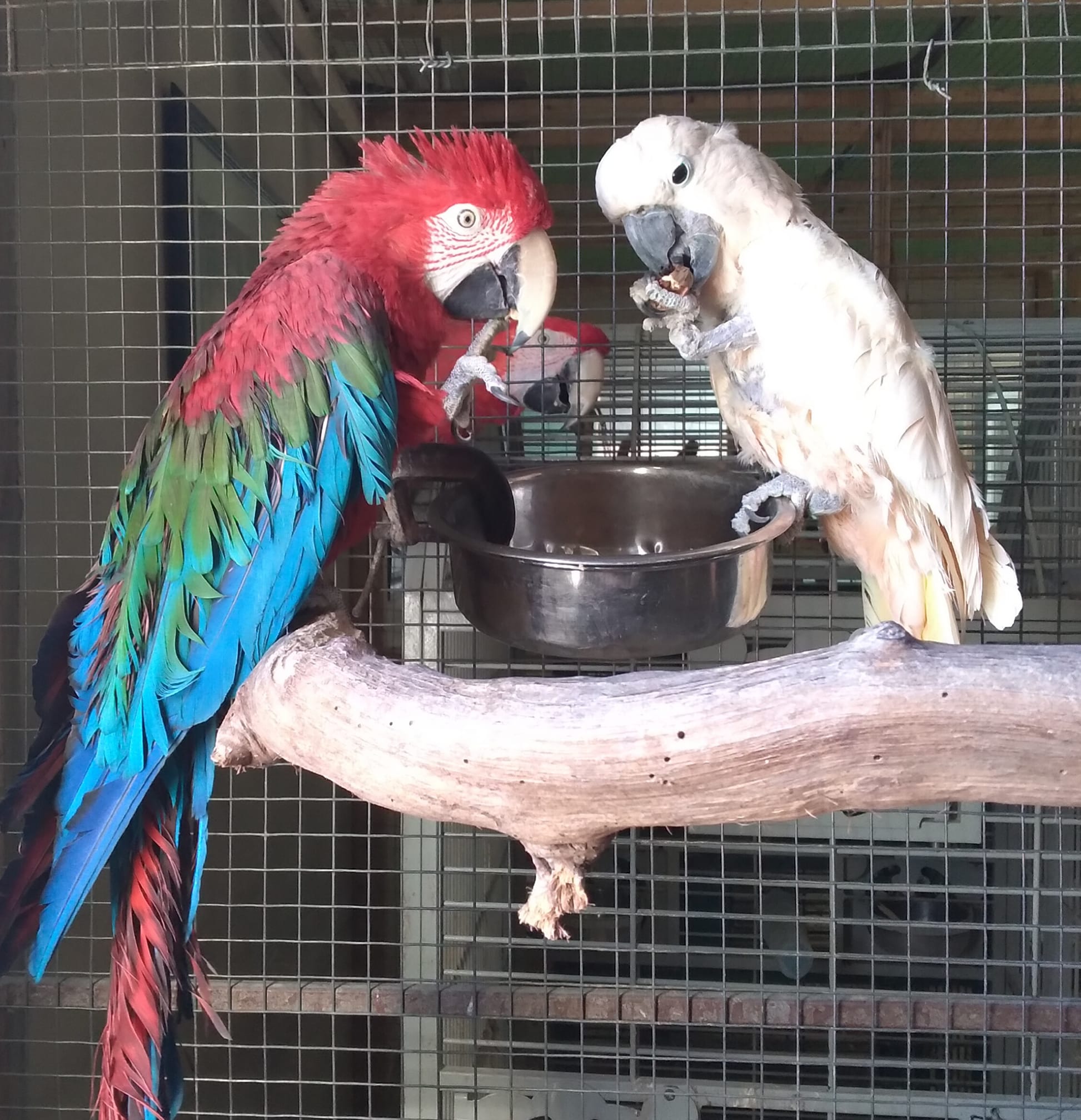 Our love of birds began when we purchased our first bird, "Frosty", an umbrella cockatoo, about 21 years ago.

We thought we knew what we were getting in to because we had done a considerable amount of research before we brought her home. Boy, were we wrong! After months of screaming and frustration, countless bites, and being chased around the house by her, we realized we knew absolutely nothing. We almost gave up on her!! But, with a lot of love and determination we were able to keep "Frosty". We continued our research and spoke with several experienced bird people.

Later, we added a few more birds to our flock with great success. It wasn't long until we began getting calls from other people asking us to take their birds. Having no "legitimate" bird rescue in the area, we realized that we could fill a need in the community and provide a permanent and loving home for these birds.
It's no secret that the costs to run our sanctuary are much higher now than they were just a couple of years ago. From food to utilities to vet bills, these are just some expenses that we have to cover. Please consider donating to Forst and Friends by sending a check in the mail to our address below or through PayPal using the button below.
Good food can help keep your bird healthy
Aside from common food you would find at the pet store bird's can eat healthy fruits like apple, banana, berries, melon, orange, and pineapple or these healthy vegetables like asparagus, beans (cooked only), broccoli, carrots, cauliflower, celery, leafy greens, peas, peppers, soybeans, sprouts, squash, yams